Day 7: Go west young man
March 12, 2000
10:00a:
Up and over to Dumon's house for a look around the Lake Ann Estate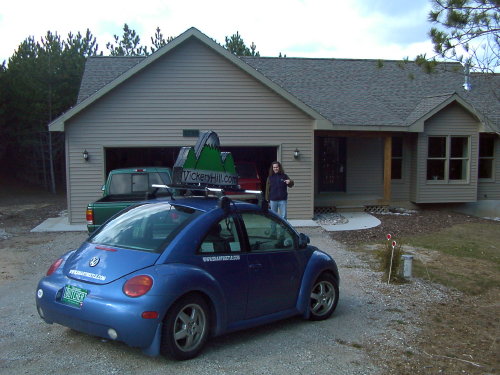 11:00a: Brunch at the LA Cafe in Lake Ann - Coffee, Breakfast Burritos, Hash and Eggs, etc.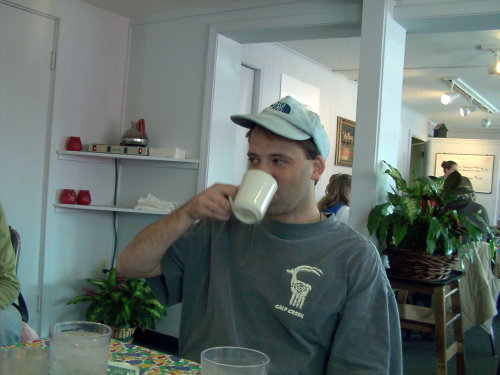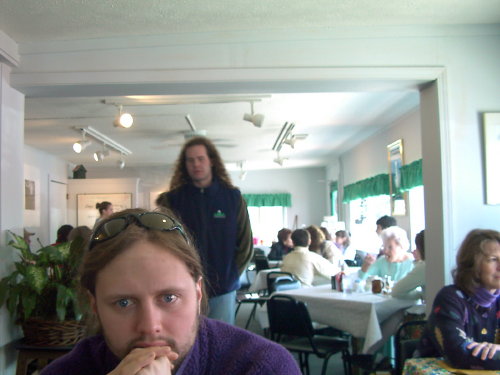 and then a little photo op outside in the sun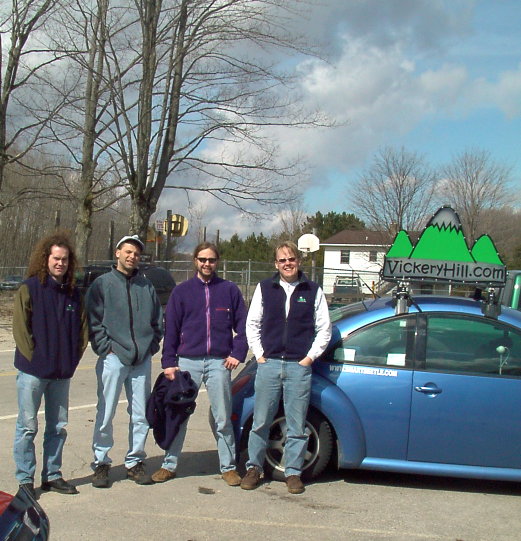 Thanks for taking the pictures Nikki!
2:00p: Greg & I stopped by Guthrie Rd for a visit....and proof of a bottle overflowing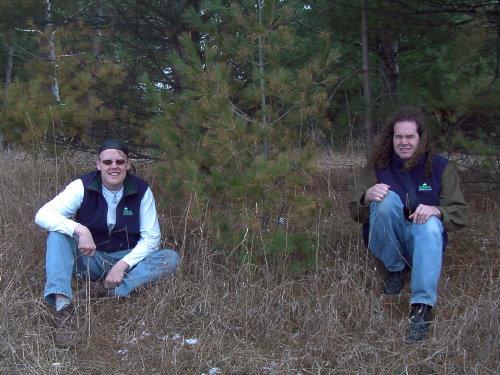 3:00p: Then we bumped into Ted Agnew on Ransom Rd. He seemed duly impressed with the SmartBeetle.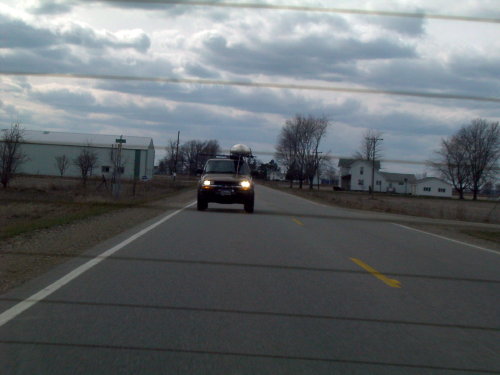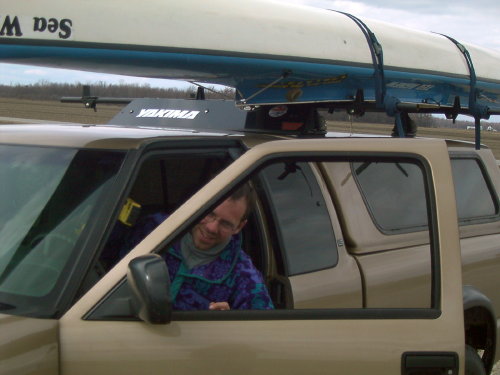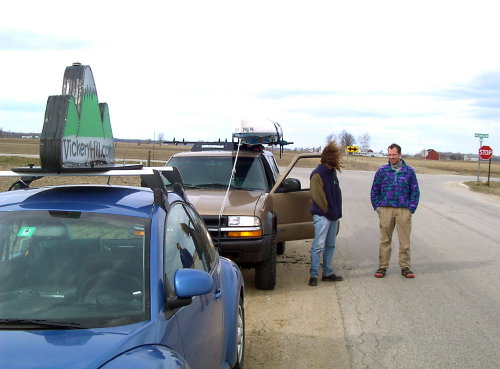 4:00p: Made it to the farm on East Six Mile Creek, listened to some music and let Chuck, Marylin, Dad, Stacey and Eli have a look at the design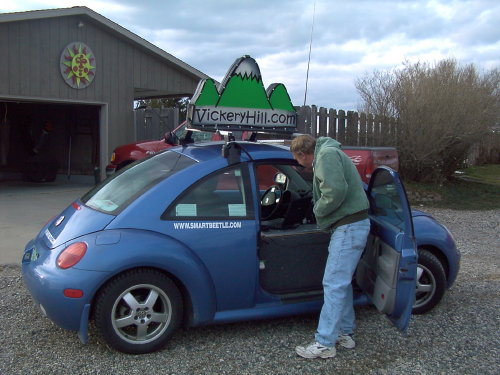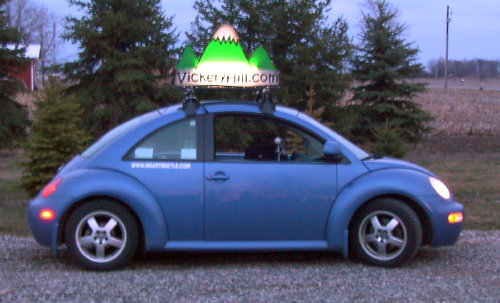 6:45p: up to 503 Mason Street to see Keith & Jane Hadaway (Dave's parents) and Heidi & Joe (Dave's sister and nephew)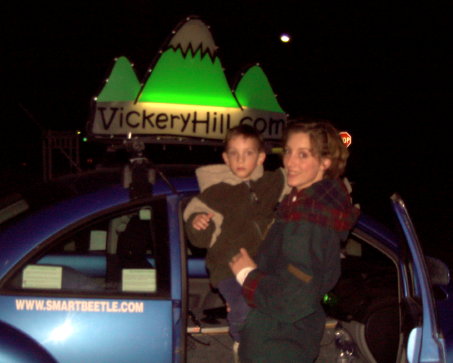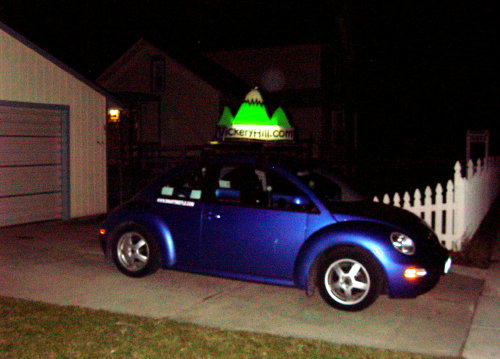 Night drive off to Chicago!
9:30p: CST Success! Driving towards Chicago at 88 mph, the flux capacitor humming, i magically travel backwards through time exactly one hour. I wish Marty and the Doc were here to see me.
10:00p: Enightenment! My first use of FM this weekend and I click to WCKG 105.9 chicago - The Package.
The first chords of a song re-defines myself and the SmartBeetle:
"my heart is human, my blood is boiling, my brain IBM... thank you for helping me to get where I need to be... now everyone can see my true ident-ity..."
Yep, Mr.Roboto.  That is what i will call me and the bug for this trip. Part man, part machine. Heart of man, brain of machine!
11:00p: Listening to the National Press Corp speech by Gordon Hinckley of the Church of  Latter Day Saints - this guy is 90 years old, a religious leader and funny as heck.  His closing answer to a question about how he stays so vibrant and young is: "Every night when you go to bed, plan to get up in the morning."
Brilliant! The crowd roars.
12:45a: Holiday Inn Express just over the border in Wisconsin. Still no Britney on the radio - i am bummed.
Tomorrow, I will attempt 1000 miles in a day and check out the the Badlands if all goes well.
Music of the day
Counting Crows: Recovering the Satellites
Peter Gabriel: So
Phil Collins: No Jacket Required
Talking Heads: Stop Making Sense
On the radio - Styx: Mr. Roboto
Ballast Update